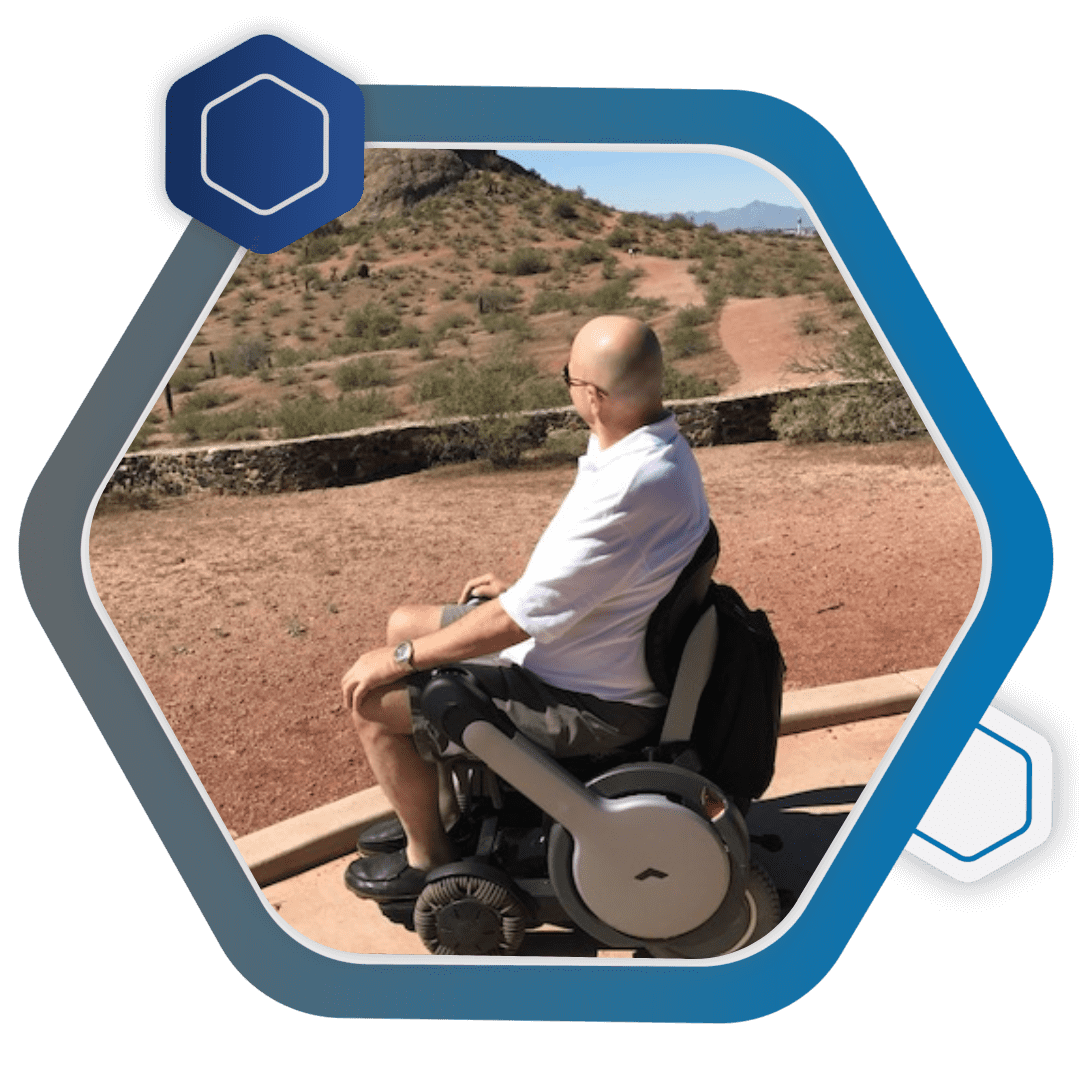 New Tech Mobility -
A Personal Mobility Company
New Tech Mobility provides unique, user-friendly mobility devices to help you NOT give up but, instead… GET OUT!
New Tech Mobility is a Phoenix, AZ based personal mobility company founded and operated by Doug and Dorene Mykol. They are the driving force behind New Tech Mobility. Doug Mykol's many years of experience as a full-time wheelchair user, the past five using a WHILL, has provided a deeper understanding and appreciation of the needs of those with mobility issues.
We know you have a story, too. Here's Doug's
Doug was diagnosed with multiple sclerosis (MS) in 2006. As his walking worsened, he began using canes, progressed to using a walker and, after finally realizing "we only have so much fuel in the tank each day," began test driving a wide variety of power chairs about ten years ago.
"They all reduced my daily fatigue and pain, but even more importantly… they reduced the falls!"
I knew I needed and wanted more functions, more user-friendly features, and more style. My search for a mobility chair that fit me and my needs began.
After a year of serious searching and testing different scooters and power wheelchairs, I found the WHILL (even before it came to the U.S. market!). I followed its progress, pushed to buy a WHILL, and, in fact, was one of the first U.S. buyers.
After a very short time test driving my new wheels, I felt my new WHILL fit my needs for mobility AND it fit my ego for style. It is a beautiful design… NOT big, bulky, ugly and "medical-looking", like most chairs! I've been using my WHILL personal mobility device, full-time, for five plus years and loving it!
I knew there were other individuals like me who also would benefit from this unique electric mobility chair and, like me, didn't want the limitations and the look of the big, bulky, "medical-looking" chairs. I knew they were searching for a solution, just as I had done. New Tech Mobility was formed.
After our testing of many chairs, we've chosen to exclusively sell WHILLs because they are extremely well engineered with a beautiful design.
With many international design and technology awards, the original WHILL Model A and the recently released Model Ci2 chairs may be the sleekest, most compact mobility devices available. They incorporate modern technology, a beautiful design, AND include features unavailable with most other power chairs.
New Tech Mobility is a Phoenix, AZ based company with additional representation in Colorado, allowing us to provide in-home Test Drives, sales and onsite service throughout Arizona and Colorado.
We strive to make it easy for our customers to test drive a WHILL. We provide at-your-location demonstrations and test drives, custom fitting and "Raving Fan" level customer service.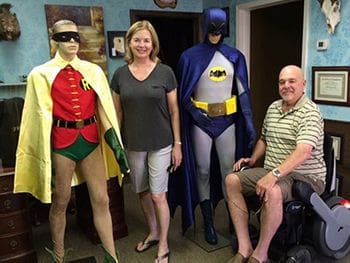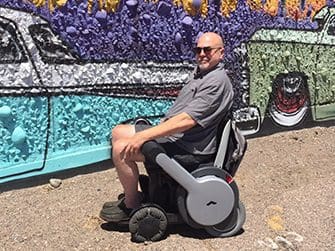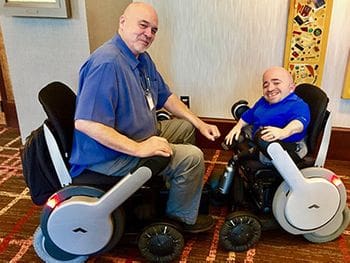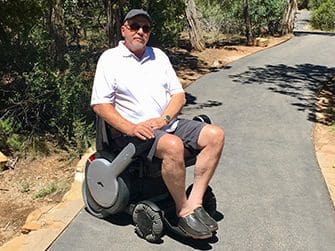 "Maybe it was ego or self-consciousness... I felt uncomfortable in a standard, medical looking power chair. Always on the hunt for something new and high-tech, I discovered the WHILL. With its unique design, futuristic style, intuitive function and unbelievable capabilities, I immediately felt better about being in a chair."
"Needing personal mobility assistance does not mean it can't be done with ease and style. Since 2006, I have watched my husband, Doug, stay positive and pursue finding a "cool" mobility chair for his long distance needs. He found the WHILL and now has a chair that is simple, unique and classy. Who says getting older can't be better?"